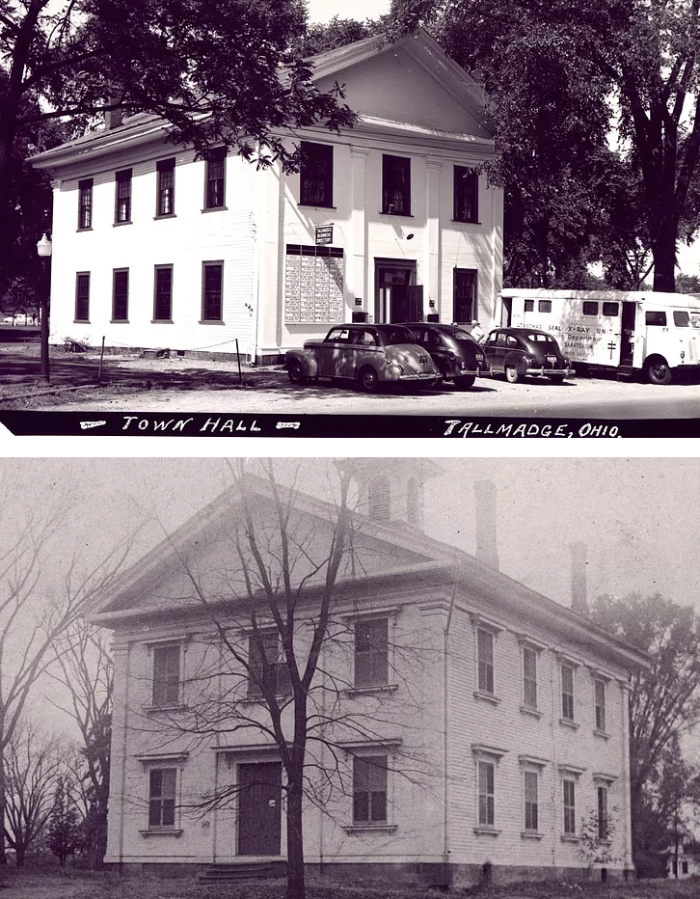 The Old Town Hall building was erected in 1859.  In the early years, it was the most constantly used buildings in Tallmadge.
The building was often visited by touring and local theatrical troupes who performed on a stage in the Old Town Hall. The building has also served as Council Chambers, the Mayor's Office, the police station, and the town's auditorium. In 1971, the City of Tallmadge allowed the Historical Society to create a museum on the second floor. The second floor was transformed into a "mini street of shops" with a "village green" by members of the Society. Artifacts of Tallmadge are used to furnish the museum. In 1980, the police department vacated the first floor and the Historical Society began a ninety-nine-year lease of the entire building.
The building has been remodeled, complete with a kitchen, and is now available for meetings, receptions and other events.